The Joy of the Gospel
Leadership and Mission in the Catholic Church
Archdiocese of Canberra and Goulburn
Registrations close 15 June 2018 at 5pm.
SPECIAL OFFER: $300 per parish, includes up to 10 people per parish.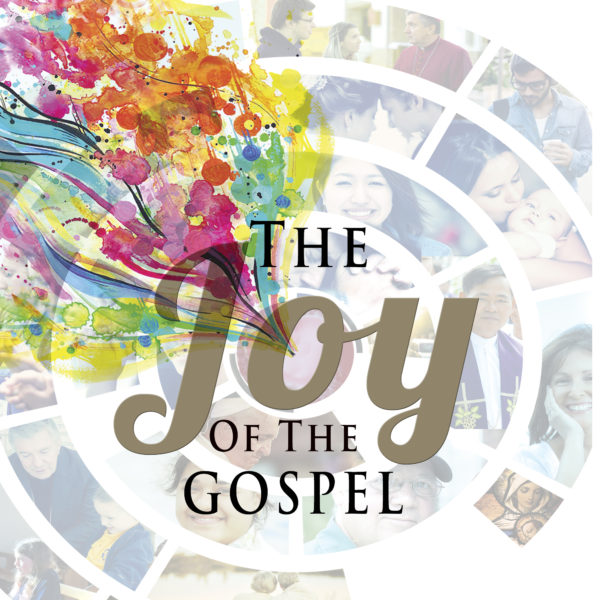 What you will learn
THE JOY OF THE GOSPEL – is the name of the Archdiocesan program of Leadership and Mission, 29-30 June 2018.
Now is an "opportune time." Pope Francis notes, "We are living in a change of era, not an era of change." In Australia, the Royal Commission into Institutional Responses to Child Sexual Abuse has shone a particular light into Church culture.
How will we respond? Parishes have shown remarkable resilience and creativity since their inception in the 4th Century. Research into parish renewal highlights three key factors:
Good community
Good teaching and preaching
Good music
Our leadership and mission program is designed for key parish personnel – priests, pastoral councillors, finance committee members, school council members, catechists, teachers, deacons, seminarians, youth ministers, aspirational leaders.
It will offer the principles of leadership and mission within the context of our parishes, respecting and honouring their own unique culture and history. This program will work best if parish priest and key parish leaders attend together.
Schedule
10:10 AM - 11:00 AM
Unit Four: Our Experience of Parish – Our Desires for our Parish
The Christian community is experienced in the parish. This occurs at the Liturgical Gathering, in the Parish or Regional School, through various encounters with Catholic agencies.
What has been our experience of the Christian community? Why has the experience been a good experience – a poor experience?
What do we desire our parishes to be? Places of an encounter with the living Christ in the Sunday Eucharist? Communities of belonging, love, forgiveness, and openness? Communities with a clear mission of spreading the Gospel? Communities where authority is service and where the gifts of the Spirit are discerned and honoured?
12:10 PM - 1 PM
Unit Six: Governance & Stewardship
In the parish community, how do we fulfil our mission of stewardship, which involves governance of our human and financial resources?
Three key parish bodies aid the governance and stewardship in our community. What is their nature and what relationship should exist between them?
Pastoral Councils
Finance Committees
School Councils
In administering the temporal goods (land, property & money) of our parishes, we focus on Accountability, Transparency, Communication
1:10 PM - 1:50 PM
LUNCH
1:50 PM - 2:40 PM
Unit Seven: Teaching and Preaching
"The substance of the ancient doctrine of the deposit of faith is one thing, and the way in which it is presented is another." (Pope John XXIII, 1962)
This unit examines our rich tradition of faith contained in the Word of God and Catechism and how we might present this in the 21st Century.
The deposit of faith
Our tradition speaks of two "lights" and two "wings." God enlightens us with the "light" of faith and the "light" of reason. We ourselves rise to God on the "wings" of faith and reason.
What is the nature of the Word of God? How do we understand it and what is the Church's role in helping us interpret scripture? How do we celebrate the Word of God in our Liturgy and in our personal lives? How have we understood human reason in our tradition and what are the new patterns of thought that are influential in our culture?
Modern Language and Communication
What are the new forms of linguistic expression and the new forms of communication? How are we currently using them and how might we improve our practice in our parishes?
2:50 PM - 3:40 PM
Unit Eight: The Power of a Witness
"We listen more willingly to witnesses than to teachers, and if we do listen to teachers, it is because they are witnesses." (Pope Paul VI, 1975)
How best can we "hand over" our faith?
In Families
Our Schools
Confraternity of Christian Doctrine
Homilies
Youth Ministry
3:50 PM - 4:40 PM
Unit Nine: The Beauty and Power of Music
Hildegard of Bingen (1098-1173) noted that "music is entirely necessary for salvation." Music is beautiful and it attracts the human heart.
What are the basic principles of Liturgical music/singing? What are forms of music suited to the Eucharistic Liturgy, Liturgies of the Word, Catechesis, Worship, Liturgy of the Hours?
What is the quality of music in our parishes and schools? How can we improve it? What resources do we have at our disposal? What are the personnel and financial constraints?
4:50 PM - 5PM
Wrap up
Location
Haydon Hall,
St Christopher's Pastoral Centre
55 Franklin St, Manuka ACT 2603
communications@cg.org.au
(02) 6239 9800